No matter your expected commercial roofing cost in Brighton, it's vital that you schedule this work as soon as needed! Putting off repairs or a new roof installation only allows roofing damage to get worse, and can then risk interior water damage, wood rot, and mold.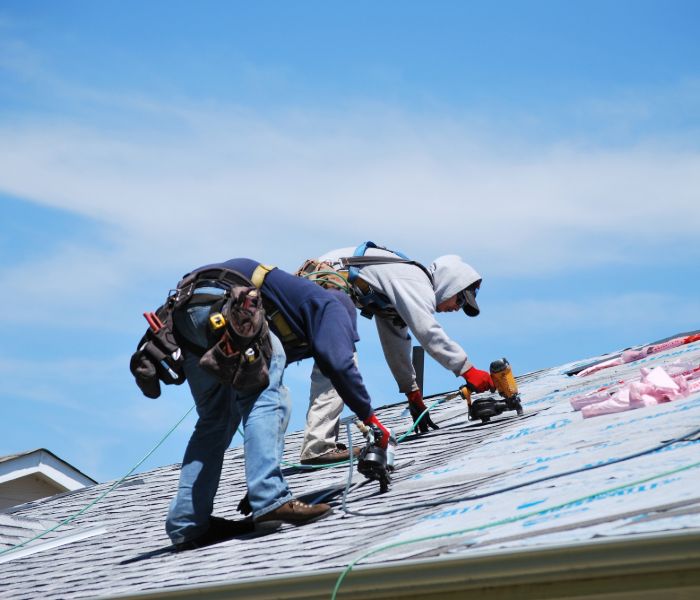 Since every structure's roof is different, only a Brighton roofing contractor can offer an exact quote for needed repairs on your property. However, note some average commercial roofing costs for the area so you know what to expect for your roof repair expenses.
Average Commercial Roofing Cost in Brighton
Commercial roofing costs for Brighton structures vary according to the materials chosen. Note some average prices you might expect to pay for popular roof material choices and remember that these are only national averages; your exact price will vary:
· High-quality asphalt shingles might run between $1 and $4.25 per square foot.
· Metal shingles or tiles usually average between $5.25 and $12.50 per square foot.
· Corrugated steel or steel shingles often average between $2 and $4.50 per square foot.
· TPO roofing, a favorite choice for flat commercial roofs, might average between $1.85 and $5.50 per square foot.
These costs are also for materials alone. Many Brighton roofing contractors might charge between $1.50 and $5 per square foot for labor; this cost will also vary according to your property's overall condition, time of year you schedule roof repairs and other such factors.
Commercial property owners also need to prepare for increased costs if a structure's roof needs extensive repairs or materials replacement. For example, replacing damaged decking, flashing, underlayment, and other such materials will increase your roofing costs.
When Do You Need to Consider Commercial Roof Repair in Brighton?
A property owner should schedule needed roof repair at the first sign of damage, as said. The longer you ignore missing shingles, cracks along the roof decking, bent or torn flashing, or other such issues, the worse those issues get! You'll then end up paying far more for repairs than if you had scheduled those fixes quickly.
Property owners would also do well to schedule annual or semi-annual roof inspections. A full-scale inspection can spot developing cracks along the decking, worn shingles or cracked tiles and coating, and other such issues before they become severe.
It's also helpful to consider the age of your structure's roof. Once shingles, metal, or rubber coatings begin to reach the end of their expected lifespan, consider replacing those materials before they break down. This can help prevent added damage including interior wood rot along roof rafters and joists.
Finding a Roofing Contractor with Reasonable Commercial Roofing Cost in Brighton
Finding a reliable Brighton roofing contractor shouldn't be a hassle! First, note how long that contractor or company has been in business. Quality roofing repairs and installation require years of hands-on experience, so avoid working with a newly licensed contractor or company that hasn't been in business for many years.
It's also helpful to consider the guarantees or warranties offered for a contractor's work and materials. A reliable, reputable roofing company will use high-quality materials and stand behind its own work for several years, if not indefinitely. Any company offering a short-term guarantee for either labor or materials might not be the best choice for your commercial property.
One last tip for choosing a trustworthy roofing contractor is to not make your selection based on price alone! High-quality materials built to last will be at the high end of their price range, and a roofer who provides reliable work will price their labor accordingly. Investing in durable materials and a reputable roofer can mean fewer repairs and less need for roof replacement over the years, saving you money in the long run!
Do You Need to Hire a Professional for Commercial Roofing Services?
There are many reasons to hire a professional for whatever commercial roofing services you need to have done, rather than attempting DIY repairs or using a general contractor. One vital reason to leave this work to the pros is that being on a roof is downright dangerous! Keep yourself safe on the ground by hiring an experienced crew for commercial roofing.
Many roofing material warranties are also dependent on professional installation. Managing your own repairs or hiring an inexperienced contractor can void those warranties, so you face unexpected repair costs down the road.
A professional roofing contractor can also work with you, helping you choose the best material for your property. He or she will know if shingles, metal, or another roofing option is right for a structure's architecture, will better withstand pollutants, and other such factors. In turn, your roof will likely last far longer if you trust the work of an experienced contractor!
Brighton Roofing Company is proud to provide this information about the average commercial roofing cost in Brighton CO to our readers and hope you found it helpful. Remember that your costs will vary according to current materials pricing and the overall condition of your structure's roof, among other factors. To find out more about needed repairs or new roof installation, call our trusted Brighton commercial roofing contractors. We'll schedule a FREE inspection and price quote appointment, and get started on all the roofing work you need to have done.